Llewellyn Motors is a proud family business, that has been operating in Ipswich and the surrounding communities since 1991.
Genuine Parts, Extensive Range & Local Service
Experience the true power of reliability with genuine car parts. Our meticulously crafted components ensure a perfect fit and unmatched performance, giving you peace of mind on the road.
Trust the proven quality and durability of genuine parts to maximize your vehicle's lifespan and maintain its optimal functionality. Choose excellence, choose genuine.
Comprehensive Range
From engine components to brakes, filters to electrical parts, find everything you require to keep your vehicle running smoothly.
Experience unmatched variety and reliability at Llewellyn Motors Parts
FREE Trade Delivery
Efficiency meets convenience at Llewellyn Motors Parts. With three daily deliveries in the Greater Ipswich region, we ensure your car parts are delivered to your workshop promptly.
Experience seamless service and get back on the road faster. Trust us for swift deliveries, ensuring your vehicle stays on track.
Delivery times 8.30am, 11.00am and 2.00pm
About Llewellyn Spare Parts
Range, Trust, Experienced Staff
Llewellyn Motors holds a rich history within the Ipswich community, spanning several decades. Established in 1991, we have been proudly serving the region as a family-owned business for 33 years. Throughout our history, Llewellyn Motors has become a trusted name synonymous with automotive expertise and exceptional customer service. We have built strong relationships with the local community, supporting various initiatives and organizations that contribute to the growth and welfare of Ipswich. Our commitment to the community extends beyond providing reliable vehicles and services, as we strive to be an integral part of the fabric that makes Ipswich thrive.
Trade Parts Centre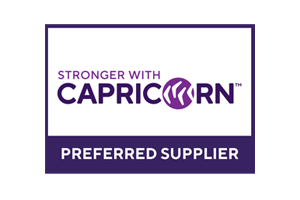 At Llewellyn Trade Parts Centre, we pride ourselves on being a Capricorn preferred supplier, providing high-quality parts to automotive workshops, and service centers throughout Ipswich and surrounding areas.
We understand that getting the job done efficiently and effectively is critical, which is why we offer fast delivery times on all orders. Our commitment to customer satisfaction is unmatched, and our knowledge of our products is what sets us apart from the competition. With just one phone call, you can get in touch with our experienced team of professionals who are happy to answer any questions you may have about our extensive range of car parts and accessories.
We stock the complete range of ACDelco parts and products right here in Ipswich. Please go to www.gmtradeparts.com.au for more information.
For all your automotive needs, including brake pads, suspension parts, and engine components, contact us today on (07) 3432 4500 and experience our superior service first-hand.
OUR GREAT BRANDS
Spare Parts Enquiry Form
$(function() { if ($(".fitting.inverell_off_road").length > 0) { $(".inverell_form_title").text("Fit Out My Vehicle Enquiry"); } });