Hyundai Motorsport's pair of TCR cars dominated the TCR class of the Nürburgring 24 Hours to take their first class victory at the famous event in style at the head of a tremendous 1-2 finish for the Elantra N TCR and i30 N TCR.
The two cars qualified first and second in the class – the Elantra N TCR shared by Marc Basseng, Manuel Lauck and Moritz Oestreich, taking pole. It was an advantage that Basseng used to great effect to move into the lead for the first part of the race ahead of the i30 N TCR that was started by Luca Engstler – he would hand over to Hendrik Still and Jean-Karl Vernay in turn. In changing conditions through the opening hours the pair of Hyundai swapped the lead of the category. After starting on slick tyres both cars had to stop for wets with near perfect timing as weather conditions deteriorated – catching out many other teams.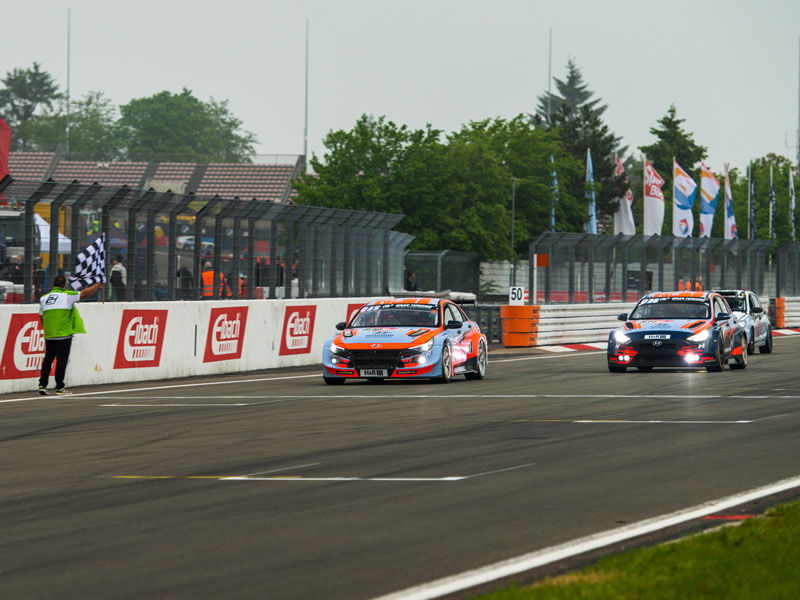 Though the track dried as the six-hour mark approached, a fog descended on the 25km Nürburgring Nordschleife, reducing visibility to the point where race organisers put out the red flag, suspending the action for over 14 hours until the green flag flew again at 12 noon on Sunday.
Unfortunately, the stoppage erased an 11-minute advantage for the two Hyundai entries over their nearest rival. Such was the time loss that when both cars pitted soon after the restart it saw the Hyundai Motorsport team lose the class lead for the first – and only – occasion during the race.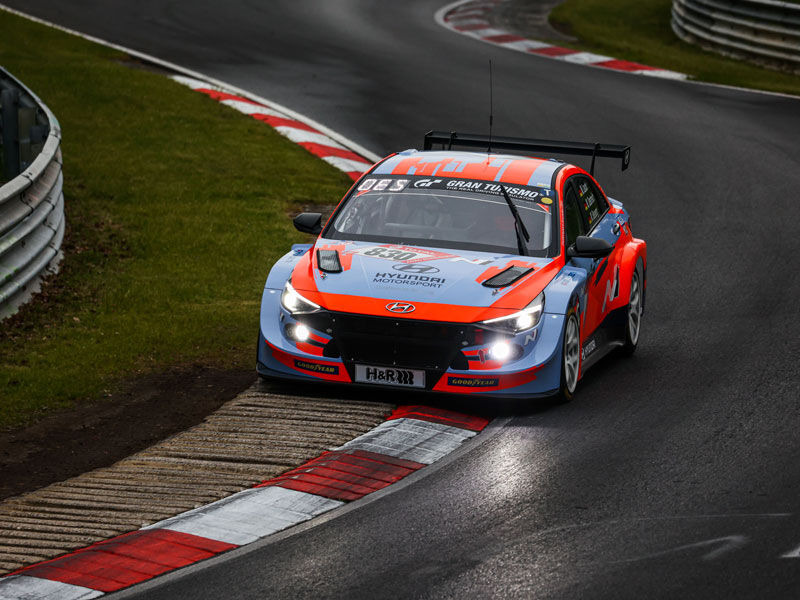 As the greater performance of the Hyundai cars began to show through once more, and the differing strategies used up and down pitlane began to even out, the advantage at the front began to grow once more – finally extending to nearly a lap at the end of the race. The team's superb performance was celebrated with rapturous applause on the pitwall as the two Alzenau, Germany-built machines were bought across the line by Lauck and Vernay in 35th and 36th positions overall.
In its Nürburgring 24 Hours debut the near-production i20 N finished a strong 97th overall. The car is the latest addition to the N line-up to take up the tradition of racing at the event and continue the strong links between the high-performance models and the Nürburgring circuit. The drivers – Marc Ehret, Kai Jordan, Markus Lungstrass and Guido Naumann – showed the strong performance and reliability of Hyundai's road-going designs, despite needing a stop for repairs on Saturday after a brush with a tyre wall.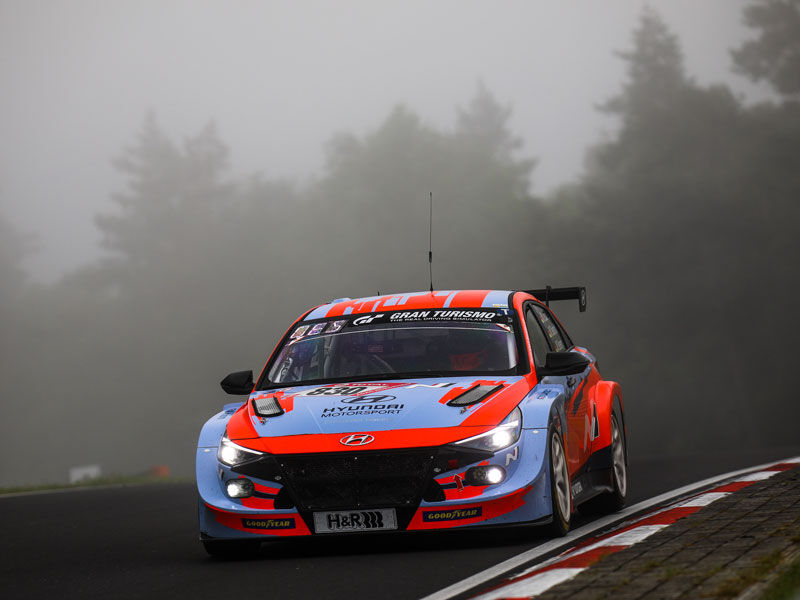 Vice President and Head of N Brand Management and Motorsport Sub-Division at Hyundai Motor Company, Till Wartenberg said: "We won the Nürburgring 24 Hours, and not only that we finished first and second in the TCR class with the Hyundai Elantra N TCR and Hyundai i30 N TCR. It's an incredible result for Hyundai Motorsport, for Hyundai, for the N brand and for everyone involved in the team – engineers, mechanics and of course the drivers. None of this would be possible without them. Through everything all three cars performed flawlessly and showed what we are capable of as a manufacturer in some of the toughest conditions on one of the most testing tracks in the world. The Hyundai i20 N team showed the excellent performance of our latest road car design, so it is clear that even more is to come from Hyundai and N."
Hyundai Motorsport Customer Racing Manager Andrew Johns said: "The Nürburgring 24 Hours is one of the biggest events on the racing calendar and remains one of the biggest challenges for both car and driver. For the last three seasons we have stood on the class podium at the race, but to take class victory and a 1-2 finish is a massive achievement at the end of extensive preparation and hard work both at the track and by our Customer Racing department engineers. The driving teams for both the Hyundai Elantra N TCR and Hyundai i30 N TCR were also excellent through the entire event and the double podium is nothing less than they and the team deserved. Qualifying first and second showed the pure performance of the chassis, and the race results – however shortened it was – proved the reliability and balance of the car that the drivers were able to handle all of the varying conditions during the weekend."